The Delete Interaction Button lets administrators delete interactions from their tenant. You can delete interactions by simply opening the More menu and selecting the "Delete this interaction" button. The button is available in the More menu in both View Mode and Action Mode.

The More Actions menu contains the delete button
You will be asked to confirm the deletion as shown below.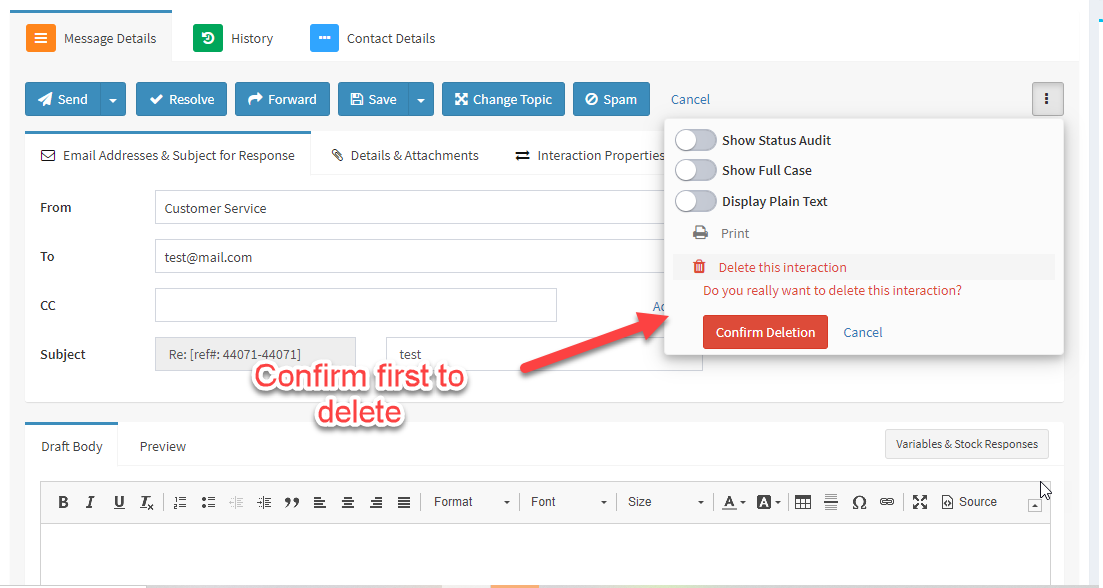 Confirming your deletion
If you are deleting an interaction because it contains credit card or other information, be aware that there may be other interactions within the case that contain the details. This includes agent responses, unsent responses, etc. You should review each interaction within the Full Case View to ensure all instances are removed.
Controlling Access to the Delete Button
By default, only administrators have access to the delete interaction button. This access right, Tab.MessageQueue.Delete, can be associated with other user types as needed to extend the feature to other agents. The access right is updated in the User Types setting page.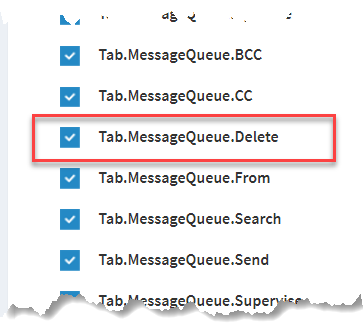 User Type Access Right for Delete Interaction

Audit Trail For Deleted Interactions